Logo design, brochure and leaflet design for the creation of The Queen's Choral Foundation at St George's Chapel, Windsor Castle.

The logo incorporates the Garter symbol and other historical elements from St George's Chapel alongside a treble clef as a chorister reference point. The brochure communicates the role of music at St George's, the Choir and treble line of the Choristers.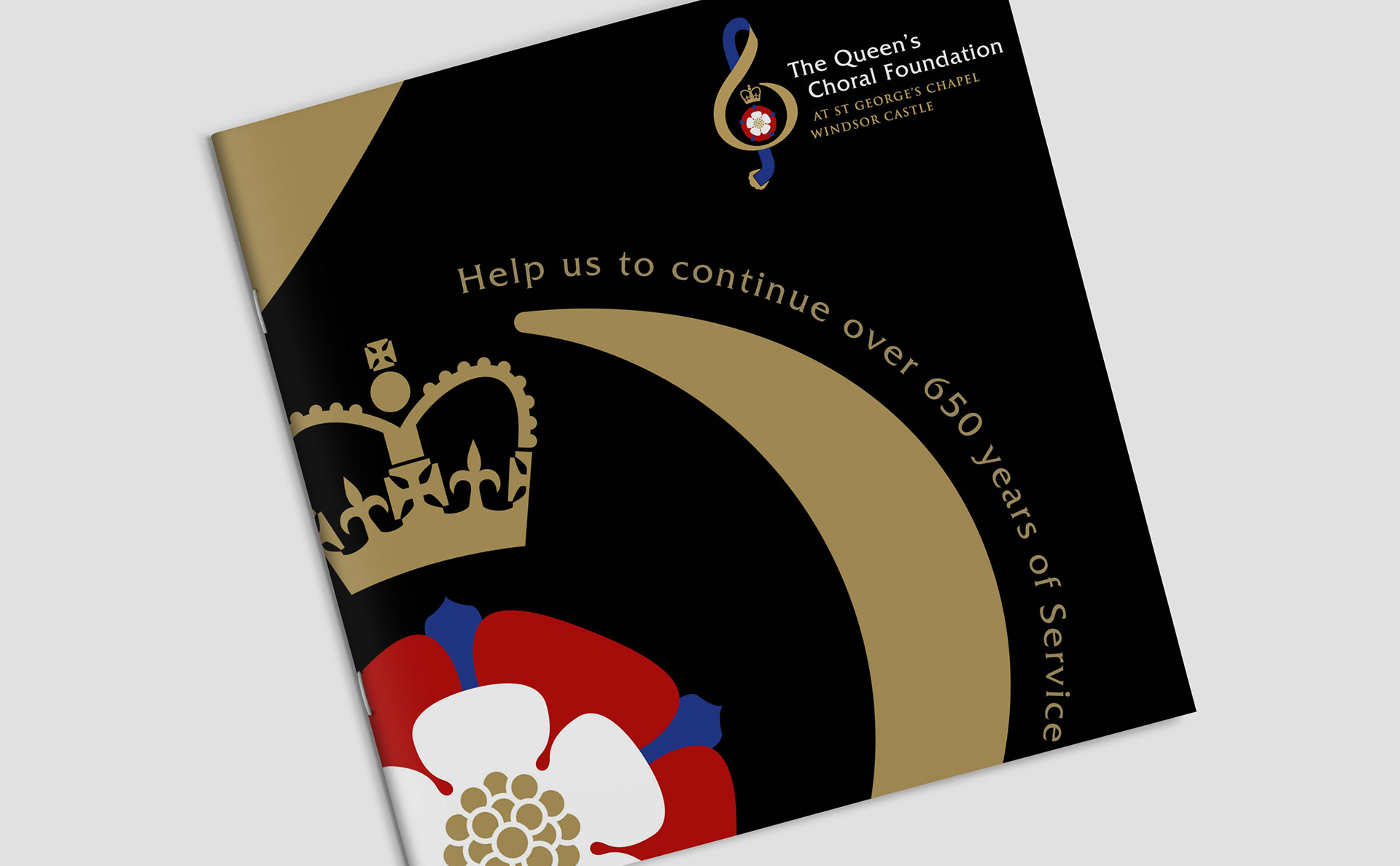 OTHER DEVELOPMENT PROJECTS

Exposed have been involved in many Development projects for both capital and revenue fundraising. These include sponsorship programmes, benefactor relationship programmes, creation of building restoration records for benefactors as well as fundraising event materials and special campaign materials.

Skills:
graphic design, photography, photo retouching, story building, print management