Exposed Design Consultants specialise in creating stunning brochure designs for businesses in London and beyond. Our award-winning team of experts can help take your business to the next level with our personalised approach to design and marketing.

At Exposed Design Consultants, we believe that brochures are one of the most effective sales tools available. Our team understands that a great brochure needs to not only look visually stunning but also be packed with engaging content that resonates with your target audience.
We offer a range of services to help create the perfect brochure for your business, including brochure design, brochure print management, brochure copywriting, image creation and sourcing, and bespoke photography. Our team works closely with clients to create a visual tone of voice that is unique, memorable and connects with its target audience.
We believe that clear communication is essential to success, which is why we offer both outbound and inbound marketing strategies that extend from traditional to online channels to maximize impact. Our focus on story-building ensures that your brochure has a compelling narrative that resonates with your target audience.
At Exposed Design Consultants, we only use the highest quality production methods and have specialist partners to deliver high-quality print. Our team has experience working with clients across the UK and internationally, and we can produce brochures and reports that work well in hand as well as on the screen.

Choose Exposed Design Consultants for award-winning brochure design and more.
Contact us
today to learn more about our services and take your business to the next level!
BROCHURE DESIGN • BROCHURE PRINT MANAGEMENT • BROCHURE COPYWRITING • IMAGE CREATION & SOURCING • BESPOKE PHOTOGRAPHY
Annual review magazine for King's College School Cambridge

Create a magazine for the
King's College School Cambridge
that reflected the values of the school and successfully communicated its character, atmosphere, and ethos as an annual review.
A square format magazine was designed to encourage engagement with the content, providing the space to breathe and absorb the activities of the year. The new logo, colour palette and typography were introduced to reinforce the new school branding.
Fundraising campaign story and brochure
Build a story and promotional material to support a fundraising campaign for the restoration and renovation of sculpture in St George's Chapel, Windsor Castle.
An A4 fundraising campaign brochure was created as the core component in a strategy to get benefactors to engage through focusing on fine details that are relatable. The story followed through into an online campaign and exhibition materials.
Our approach to brochure and magazine design is built around a belief in the power of negative space. It's the space around content elements that encourage us to read and absorb the content. Using space introduces variety within the pages and allows the brand character to develop within the storytelling.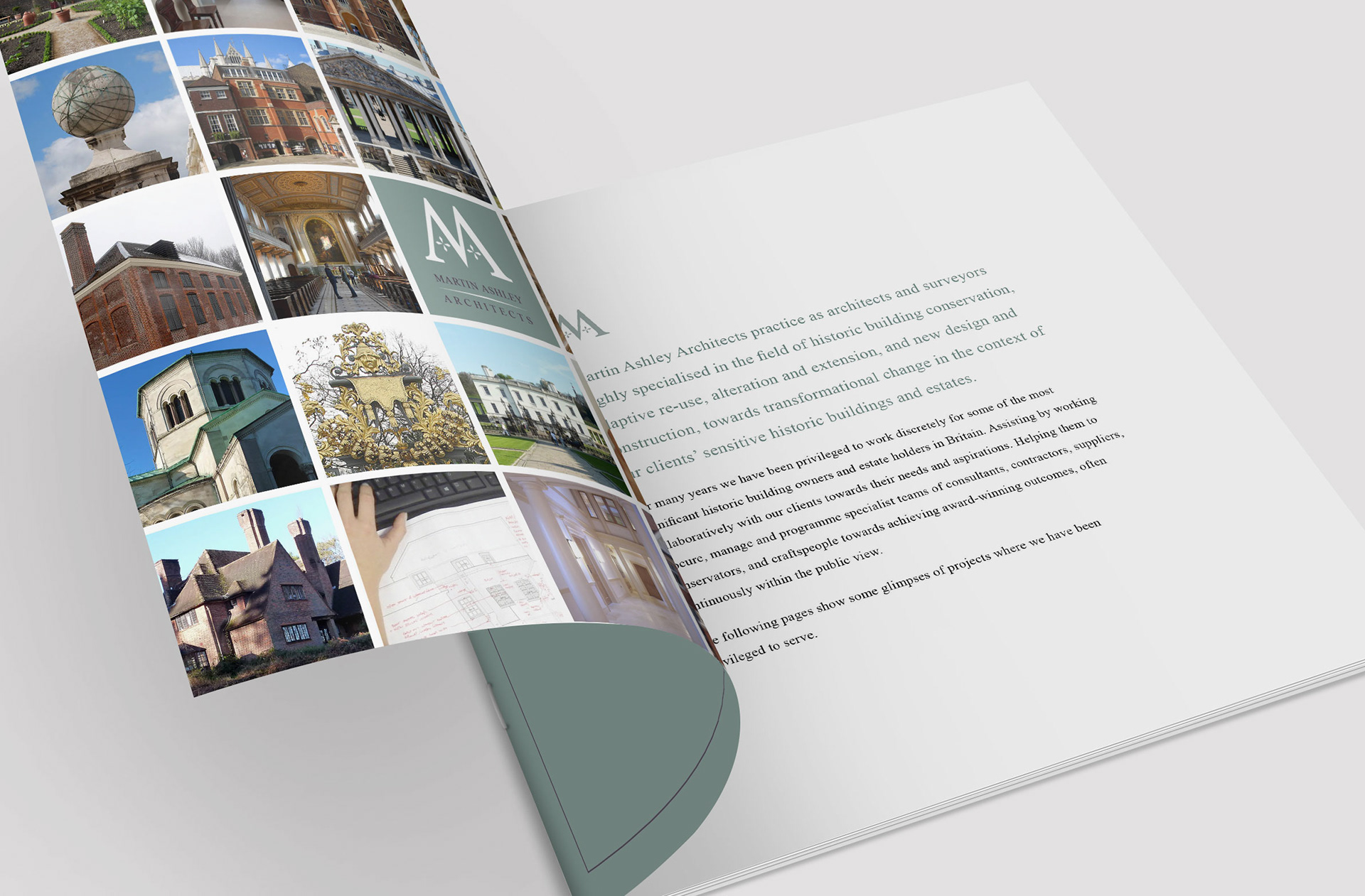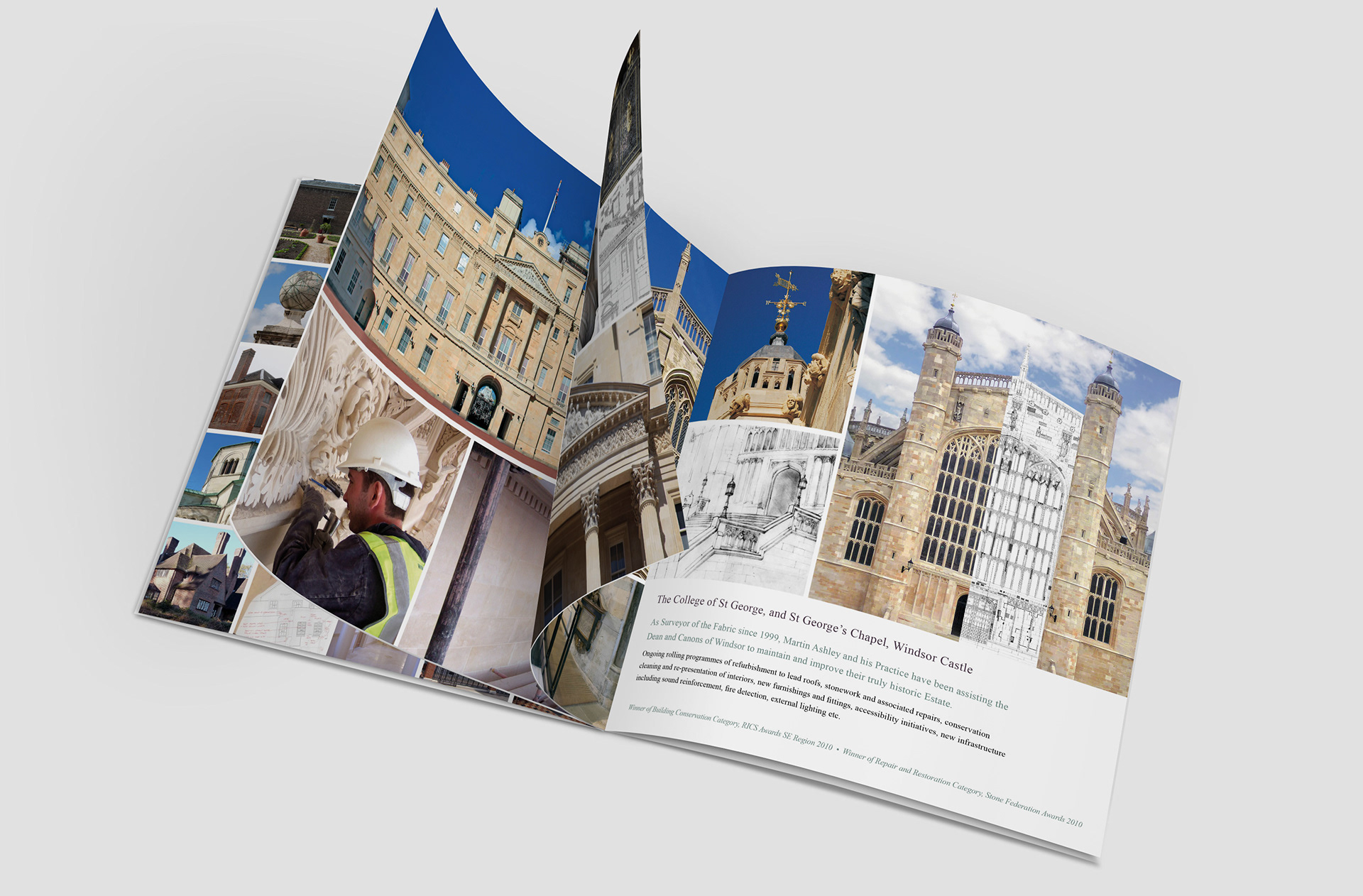 Although Exposed Design Consultants is based in
Barnet
,
North London
, our work has taken use around the world. So, if you are based in
London
, in the UK, or anywhere in the world,
get in contact
- we can help.