The Brief

To celebrate their 660th anniversary and the restoration programme, St George's Chapel, Windsor Castle decided to mount an exhibition featuring aspects of the works. The brief was to find a means to showcase the different types of works and provide a platform for the Development Team to fundraise  towards completing the £25 million target required for the works.
We were appointed as a result of our extensive historical knowledge of the Chapel and our relationships with the various departments of the College of St George and the companies undertaking the restoration.

The Solution
The materials and skills being used for the restoration works were very varied. We started by researching the variety of works and built a story based on materials. The exhibition featured the different companies specialising in working with those materials i.e. stone, lead, glass etc.
The exhibition was planned within Dean's Cloister and was designed to be a descriptive backdrop to showcase workbenches and material samples. A video was compiled and a guide was produced to accompany the exhibition.
The exhibition opened with a celebratory Service in St George's Chapel attended by HM The Queen and continued for four months for use by the College Development Team and tourists visiting Windsor Castle.

To find out more call us on +44 (0)20 3633 0688 or use our contact form
2.4 metre high panels we created to form the backdrops for the story of the restoration works.

A brochure was designed capturing the exhibition, to serve as both a take away from the exhibition and a tool for future fundraising.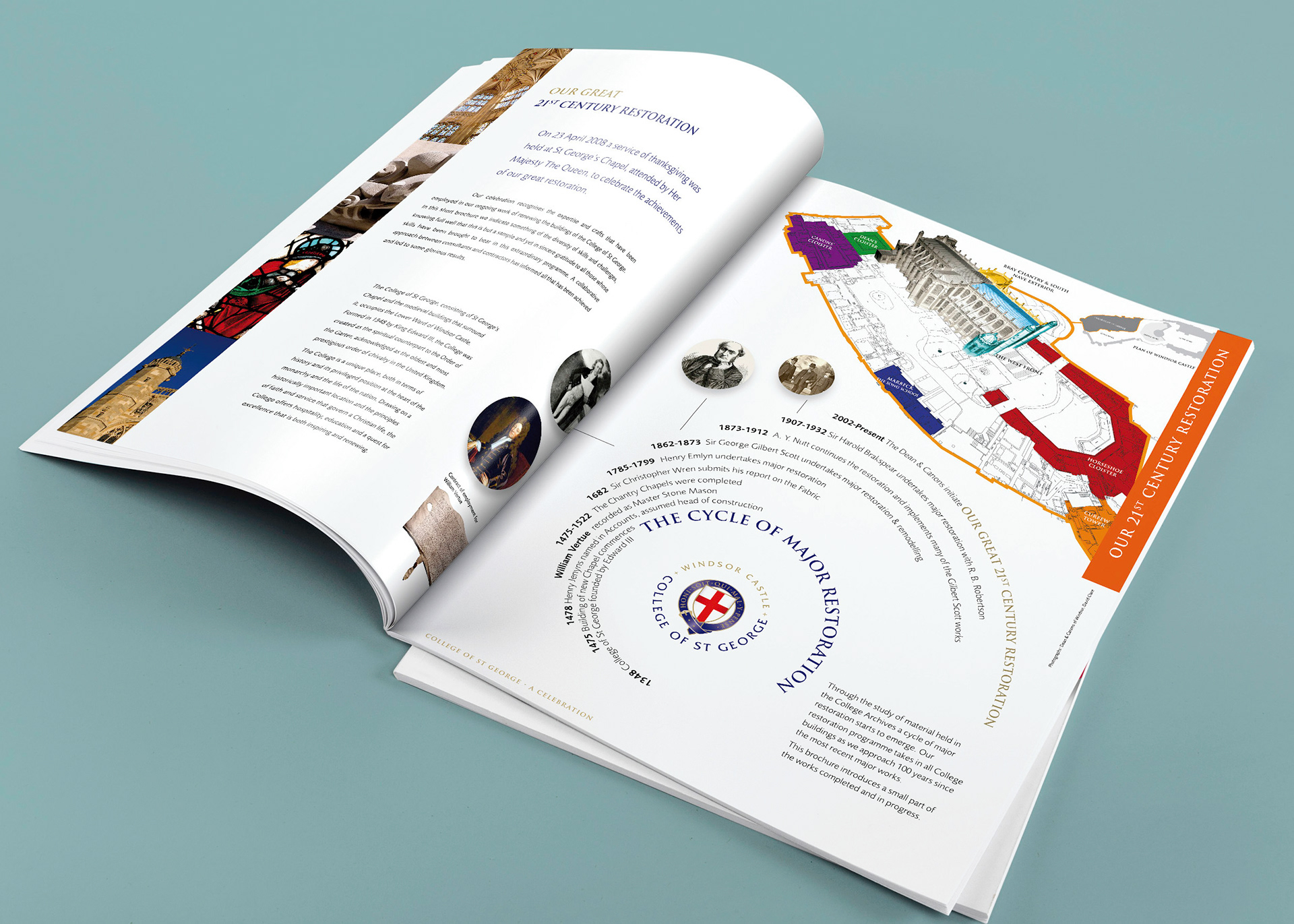 Skills:
graphic design, photography, photo retouching, story building, print management